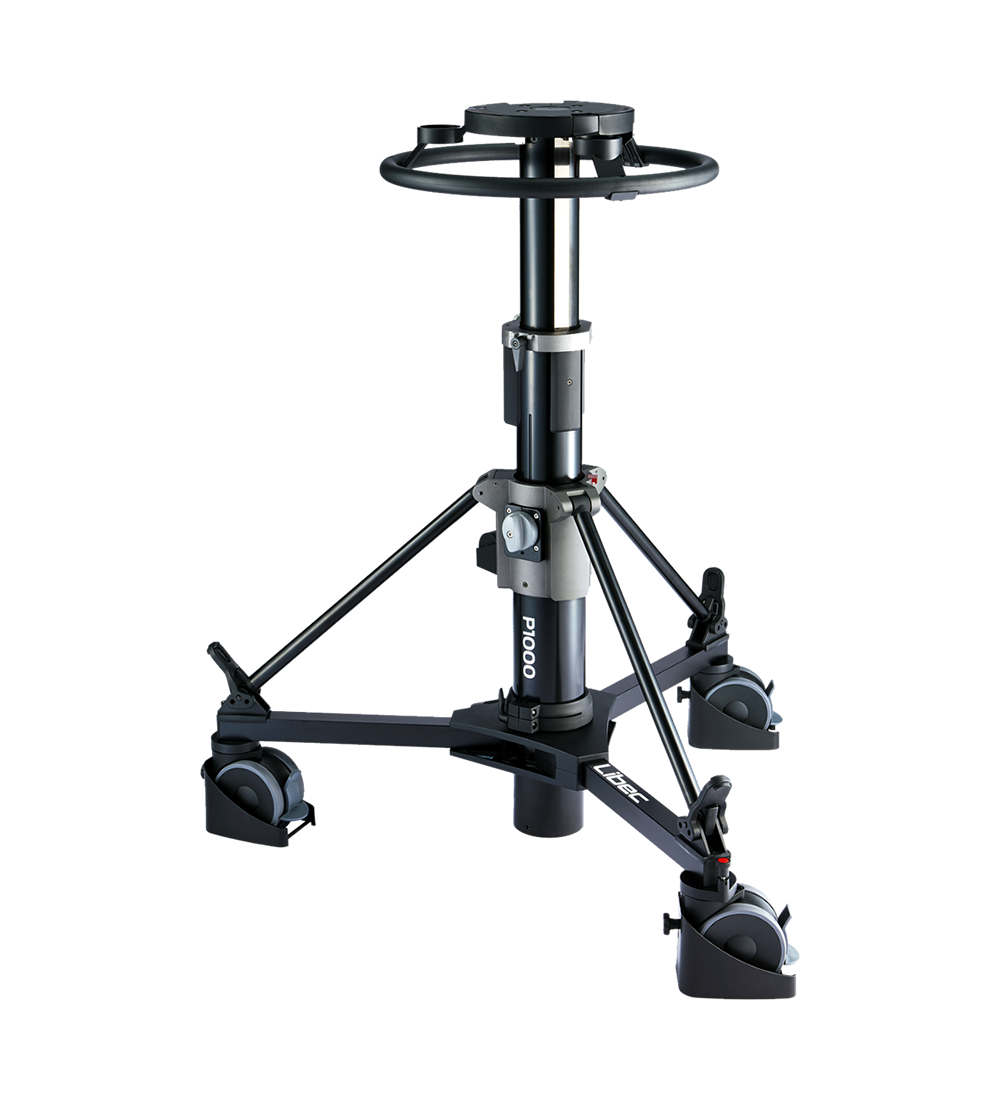 Upper Column
with Perfect Balance Feature
Mid Column with Gas Spring Assist
The gas spring inside the P1000 pedestal supports the mid column's elevation, allowing safe and easy height adjustments and setups with heavy equipment.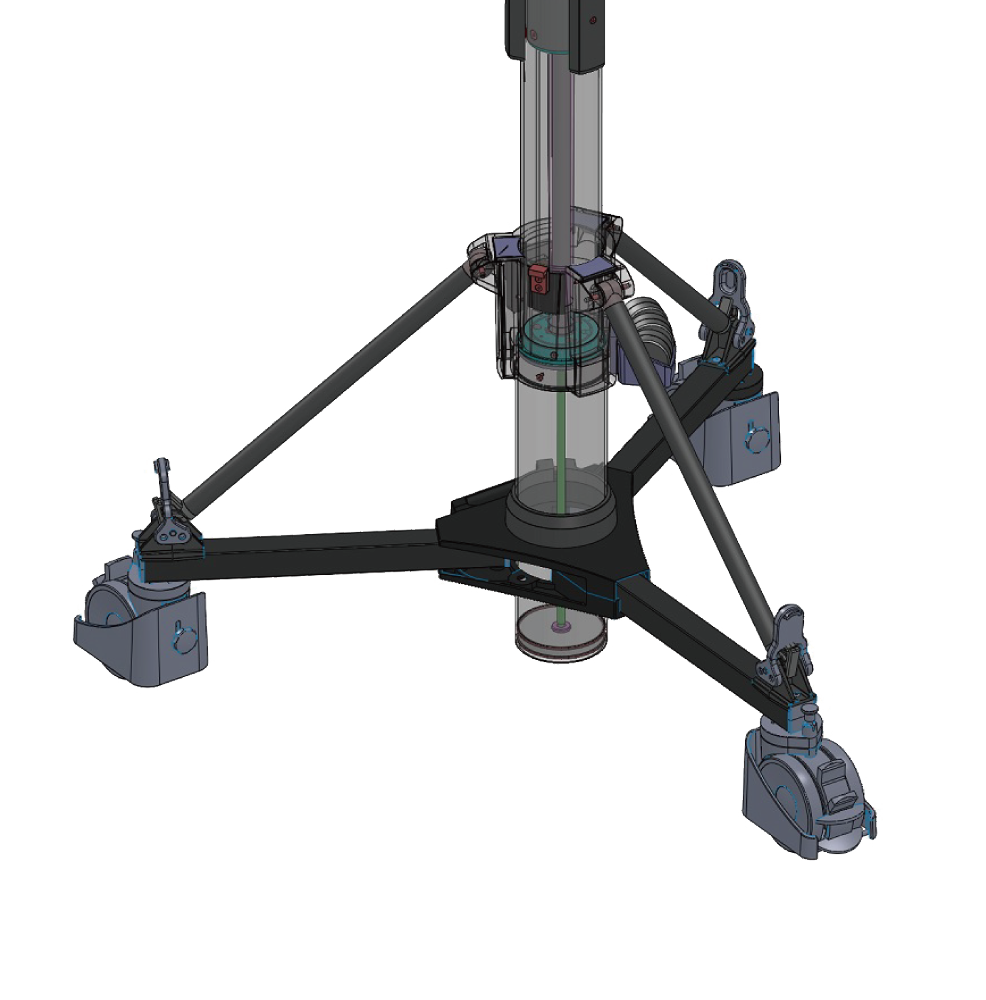 Removable Structure
for Easy Transportation
The P1000 can be easily disassembled into the P1000 Column, the steering handle, and the dolly. This makes the P1000 easy to transport within studios and outside broadcast sites.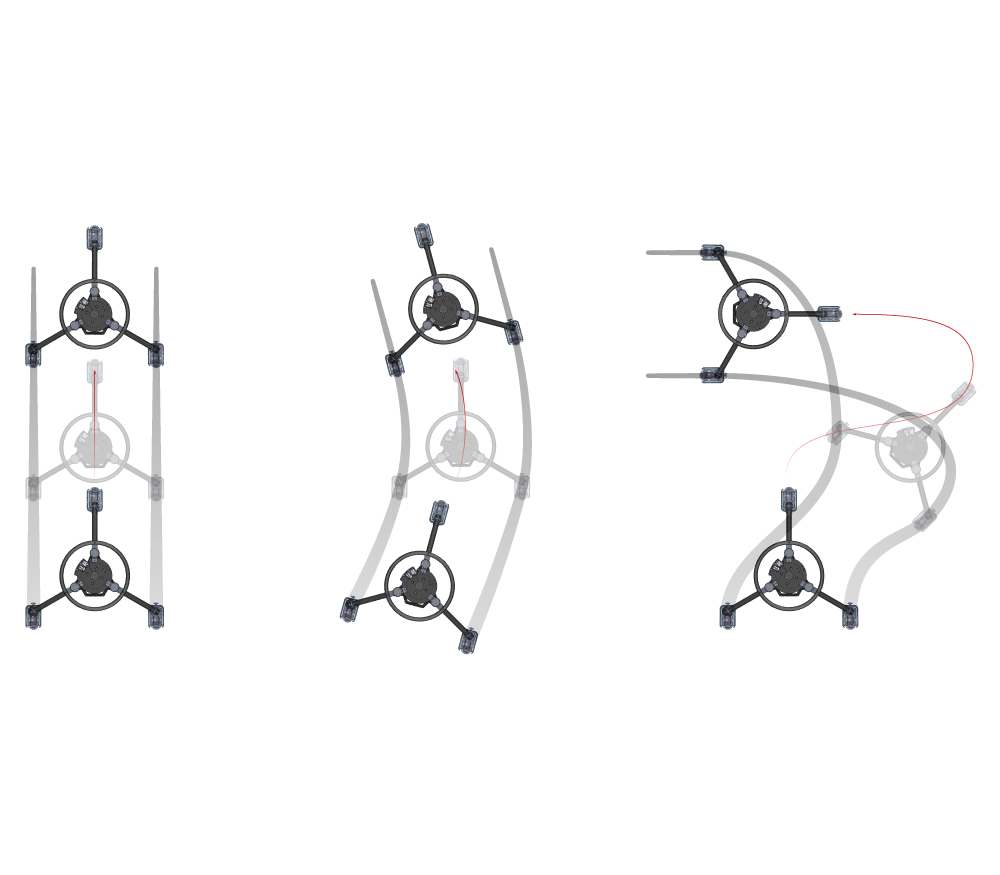 High Performance Casters
with Track Lock Mechanism
The high performance 125mm large casters are equipped with removable cable guards. The casters has a track lock mechanism which allows users to set and move the dolly in three different modes: Free Mode, Tracking Mode, and Steer Mode. The caster's locking sound is minimal.
Easy-Read Air Pressure Meter
Air pressure can be easily checked with the air pressure meter.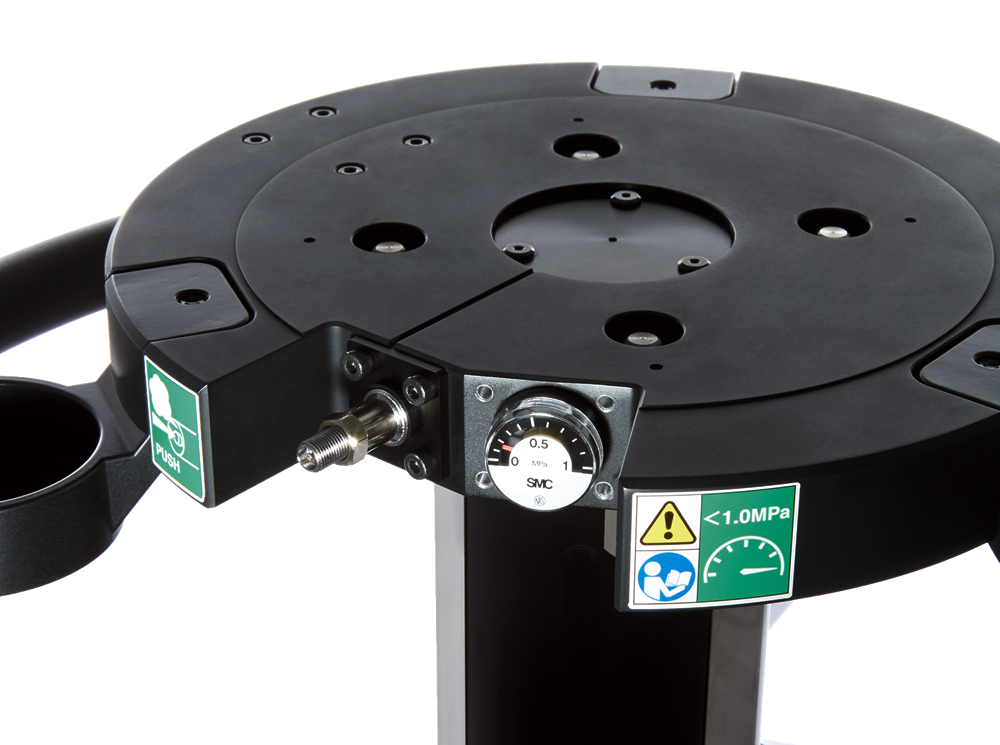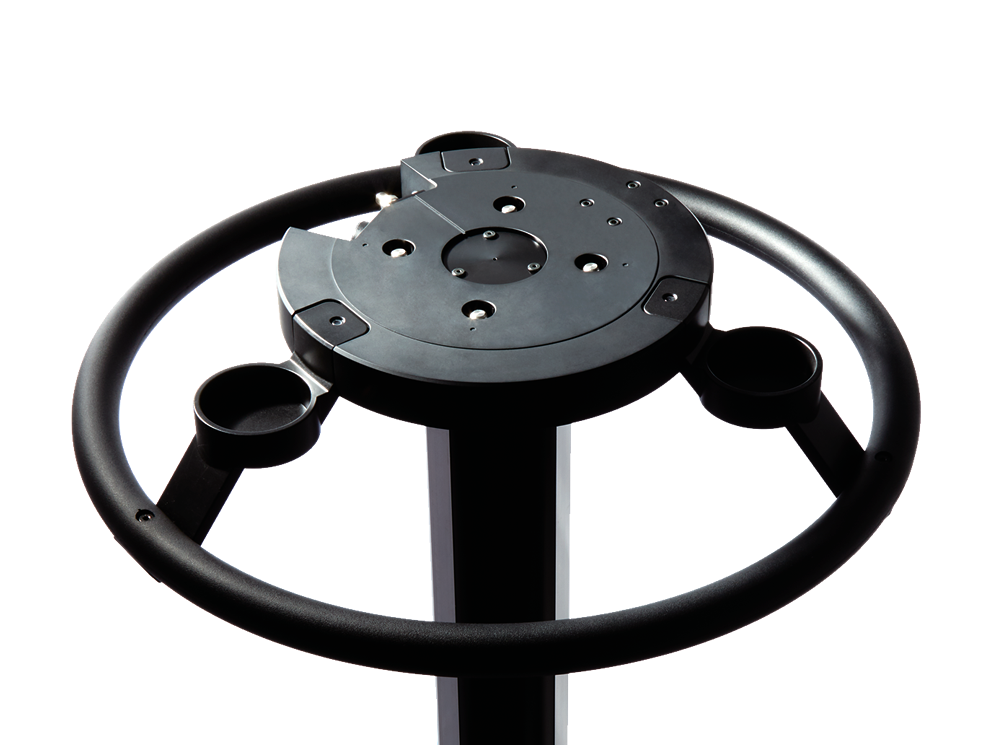 Flat Base with High Compatibility
Not only compatible with Libec heads but other brand heads as well. With optional accessories, ball based heads can also be attached on this pedestal.
Drag Knob for Upper Column
Upper column friction can be adjusted to preferred settings with the drag knob.